After failing Class XI exam, teen steals and splurges 3 lakh in bars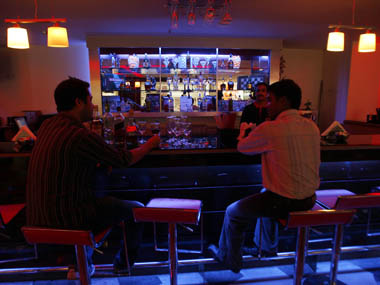 Local Press Co 5-point Snippet
1. Mumbai Police Crime Branch, on Monday, tracked down a 17-year-old who had fled from him house after he failing to clear the Class XI exams.
2. The teenager had secured good marks in the board exams. However, his interest in studies declined after he was forced by parents to take up the science stream. When his Class XI results were announced, he realized that he had failed the year.
3. Afraid of confronting his parents, he decided to run away from his house on April 29. Before fleeing, he stole cash and valuables worth almost Rs 3 lakh. The teen's parents registered a missing person's complaint at Wadala police station on May 1.
4. Police quickly started working on the case, but since he wasn't carrying a phone on him, they were unable to track him down immediately. After talking to his friends, cops managed to find a someone who the teen had called. They tracked the number from where he had called and the investigation finally led them to a person who had noticed him visiting a South Mumbai bar.
5. Cops arrived at the bar and managed to find him there with a friend. After taking him into custody, the teen confessed that he had been staying in lodges and visiting bars since the last 3 weeks. Before handing him over to his parents, the cops also counselled them and asked them not to take any stern action against the teen.