Group of friends re-unite after a decade to save a batchmate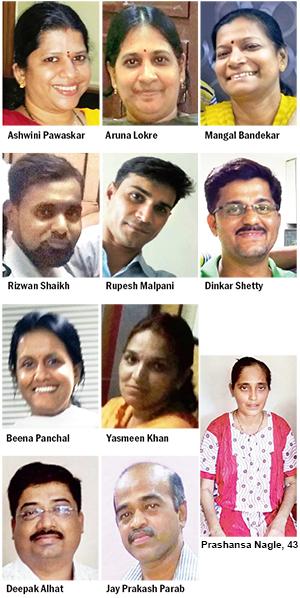 Local Press Co 5-point Snippet
1. A mentally challenged woman named Prashansa Nagle was helped by her high school batchmates after they found out that she was living on the streets.
2. Nagle's friends lost touch with her after clearing Standard X from a school in Kurla East. A decade later, they found out how she was abandoned by her relatives in Dombivali post her parents' demise and now living as a destitute somewhere in Kurla.
3. So, ten of her friends came together to search for her. Finally, when her friend Deepak Alhat found the 43-year-old near Mantralaya, he discovered that she had a different name on her aadhar card and was living in a slum nearby. She kept murmuring to him that she was pregnant. He identified her diminished state of mind early on and alerted the police.
4. Subsequently, all her school friends gathered at Nehru Nagar police station, asking the senior inspector to intercede and help her. Post which the two lady constables brought Nagle to the station despite her protests. Later, they sent her to a nursing home in Sion in order to have her examined.
5. Medical tests proved her pregnancy claims false, but indicated that she was suffering from schizophrenia. The police have now put Prashansa under the care of an NGO in Navi Mumbai where she will be looked after.