Why are you so keen on permitting use of loudspeakers? Bombay HC asks Maha Govt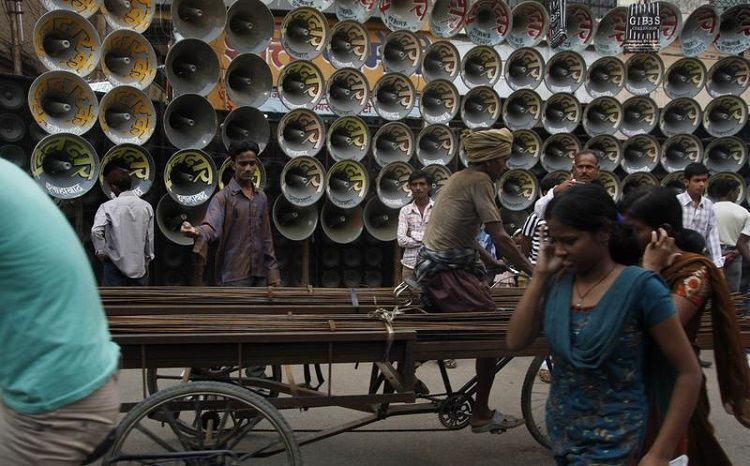 The Bombay High Court on Wednesday asked the Maharashtra government why it was so keen on permitting the use of loudspeakers in the state, after the government informed it that no silence zones existed in the state as of now.
Advocate General Ashutosh Kumbakoni yesterday told a division bench of Justices A S Oka and Riyaz Chagla that pursuant to an amendment to the Noise Pollution Rules of 2000, all areas declared as silence zones in the past stand denotified.
As per the amended rules issued by the Union government on August 10 this year, any area or zone cannot be considered a silence area or zone until and unless specific declaration to that effect has been made by the state government.
"All those areas which were considered to be silence zones, pursuant to an order passed by the high court in 2016, stand cancelled. The state government will now carry out a fresh exercise identifying those areas which need to be notified as silence zones," Kumbakoni said.
The HC, in its 2016 order, said an area of not less than 100 metres around hospitals, educational institutions and courts constituted a silence zone and hence, no specific declaration to that effect was necessary.
Kumbakoni clarified that while the government was not trying to demean the court order, all that it was trying to do was to "iron the creases" and come out with a "workable" solution.
"If the high court order is implemented strictly, then there would not be even a square inch in Mumbai which would not be a silence zone," he said.
Justice Oka then asked: "Why the state government is so agitated that someone is not permitted to use loudspeakers? Why is the government so keen to permit the use of loudspeakers?"
When the court was informed that from August 10 till date no area has been notified as silence zone by the government, Justice Oka asked, "In the absence of silence zones and keeping in mind the upcoming festivals, what is the decibel level that is required to be maintained?"
Kumbakoni replied that the decibel levels would be decided by the government while granting permission for the use of loudspeakers.
The court also expressed its dissatisfaction over the government's failure to comply with several directions given by it in the past, including setting up a dedicated toll free number where people could lodge complaints which would be immediately acted upon and removal of pandals which obstruct the traffic.
"We are not satisfied with the compliance of our orders. There does not seem to be a compliance in letter and spirit. It seems to be taken very casually," Justice Oka said.
"Till date no dedicated helpline number has been set up to receive complaints of violations of noise pollution rules. This itself is a major breach of our order. The festive season is coming up. There is bound to be an increase in such complaints," the judge added.
The court was hearing a batch of petitions seeking strict implementation of the Noise Pollution (Regulation and Control) Rules in the state.
With PTI inputs