Kurla's new elevated corridor likely to be ready by 2020, pave way for punctual Harbour locals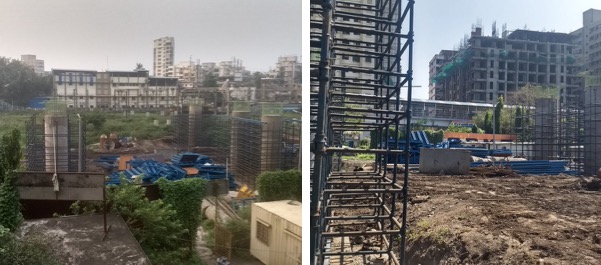 In a good news for Harbour line commuters, work on the elevated corridor at Kurla station is on in full swing and likely to complete in the next three years. The corridor is expected to drastically improve punctuality of locals plying on the Harbour line.
Among the main divisions on Mumbai's suburban railway network, the Harbour line is often regarded as the least punctual. The construction of a new elevated station complex at Kurla, however, could change that.
At present, Harbour line trains ply from platforms 7 and 8 of Kurla station. Since the same tracks are used by freight trains, which are given priority over locals, commuters often have to brace for unexpected delays and overcrowding.
The construction of the elevated corridor will put an end to the conundrum and allow unhindered passage to trains plying on the Harbour line.
"The new station complex will solve the perennial complaint of crowding on the existing harbour line platforms 7 and 8 once and for all," Sunil Udasi, CPRO of CR, told Mid-Day.
The new corridor will be built over the now defunct platforms 9 and 10 at an estimated cost of Rs 125 crore. It will have three platforms, a skywalk connecting FOBs and a mezzanine floor for passenger utilities and food stalls.
The construction work of the 1.1 km stretch, which will start from the south end of Kurla station and extend all the way to the south end Tilak Nagar station, is already underway.
If work on the corridor continues at the same pace, it is reportedly expected to be ready by the year 2020.
Apart from local commuters, long distance passengers will also benefit from the move as platforms 7 and 8 could be exclusively dedicated to outstation and freight trains going forward.