Mumbai family donates gold worth over Rs 12 crore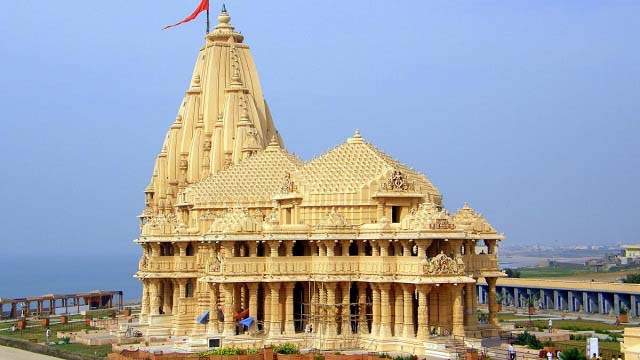 Local Press Co 5-point Snippet
1. A Mumbai-based family has made a generous donation of 40.27 kgs of gold, worth over Rs 12 crores, to Gujarat's renowned Somnath temple.
2. The family of Dilipbhai Lakhi, a diamond merchant in the city, made the donation on May 8 after performing pooja at the temple.
3. On Wednesday, the secretary of Somnath temple trust revealed that after adding this donation to their previous benefactions, the temple has received over 100 kgs of gold from the Lakhi family.
4. The donation of 100 kgs of gold, estimated to be worth over Rs. 30 crores, has been bestowed to the Somnath temple by the Lakhis over the past three years.
5. Back in December 2012, Vishindas Holaram and his son Dilip Lakhi had also donated a gold platter weighing 30 kgs to the same shrine.