Mumbai gets 5 mobile medical units: Will tour city slums, offer free treatment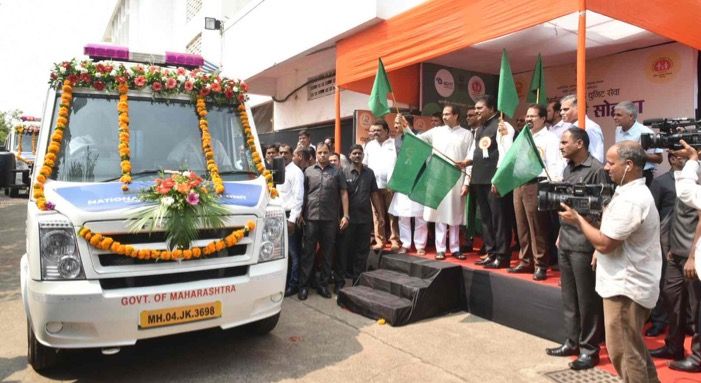 Shiv Sena president Uddhav Thackeray on Friday inaugurated the National Urban Health Mission's mobile medical unit service in Mumbai.
The inauguration was held at Rangsharada in Bandra in the presence of Mumbai Mayor Vishwanath Mahadeshwar and several other dignitaries.
Each of these mobile medical units will have a doctor, a nurse, a lab technician, a pharmacist, and a driver. The mobile units will tour remote and slum areas of the cities in which they will be deployed.
Under the initiative, 13 such units would be deployed in the state initially. Of them, five each will be in Mumbai and Nagpur and one each in Panvel, Kolhapur, and Aurangabad.
The moving clinics will provide primary treatment, blood transfusion, family planning, mother and child care, vaccination, pandemic control program, counselling, and spread awareness about public health.
Moreover, the units will provide all medical services free of cost.
During the inauguration ceremony, Thackeray praised the ongoing development in the health sector and called the mobile units a 'boon' for people living in remote and tribal areas.
दुर्गम भाग आणि झोपडपट्ट्यांसाठी ' 'फिरते वैद्यकीय उपचार केंद्र' (Mobile Medical Unit) म्हणून ओळखल्या जाणाऱ्या १० वैद्यकीय वाहनांचे आज #शिवसेना पक्षप्रमुख आदरणीय श्री. उद्धव ठाकरे यांच्या शुभहस्ते वांद्रे येथील रंगशारदा येथे मान्यवरांच्या उपस्थितीत लोकार्पण… @AUThackeray pic.twitter.com/RIRrkeUEP9

— Dr. Deepak Sawant (@drdeepaksawant) October 19, 2018
On a separate note, Sena has ramped up efforts to gain political ground ahead of the upcoming Lok Sabha elections, with dozens of rallies scheduled in the weeks to come.
More recently, Thackeray also raised eyebrows when he proclaimed that he will build the Ram Temple in Ayodhya if the BJP government failed to do so in time – a message that has received mixed response from political observers and opposition parties.
Further, despite being a constituent of the BJP-led governments at the Centre and in Maharashtra, the Thackeray-led party has openly criticised the BJP leadership and talked about breaking the coalition several times in recent months.