Mumbai University Vice Chancellor Sanjay Deshmukh sacked for delaying results of 4 lakh students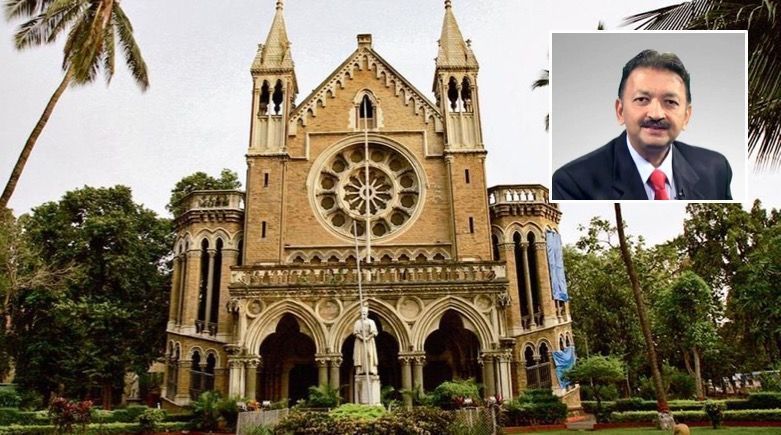 The Maharashtra Governor on Tuesday sacked Mumbai University Vice Chancellor, Sanjay Deshmukh, over the long delay in declaring the results of over four lakh students.
The Governor and Chancellor of the University of Mumbai exercised the powers under Sect. 11(14)(e) of the Maharashtra Public Universities Act, 2016 to remove Deshmukh from the prestigious post.
According to an official statement, Governor C. V. Rao sacked Deshmukh, in wake of the "gross negligence and failure" in declaration of examination results.
The dismissed VC has been accused of "gross negligence and failure in implementing the On Screen Marking System", to declare the results of the examinations held in summer 2017 within the time-limits prescribed in the Act.
As per the Act, the university is mandated to declare all examination results within 30 days, and in no case beyond 45 days.
The 52-year-old has also been held responsible "for his failure to comply with the directions issued by the Chancellor from time to time", regarding early declaration of the examination results of nearly 400,000 students.
The massive delays in the declaration of results, some of which are still pending, have derailed the careers of thousands of students seeking admission to higher courses, to foreign universities, or appearing for competitive examinations.
At the height of the exams results mess, Deshmukh went on leave on August 9 for personal reasons, amidst rumours of his impending removal.
In his place, the Governor had entrusted Vice Chancellor Devanand Shinde of Kolhapur's Shivaji University with the additional charge of University of Mumbai.
Additionally, Governor Rao also appointed Veermata Jijabai Technological Institute (VJTI) Director Dhiren Patel as Acting Pro-Vice Chancellor of the University of Mumbai and specifically assigned him to clear up the delayed results mess.
Patel was asked to handle the university works and hold the post of Pro-VC till the completion of the work of declaration of results of the various exams held by the University in March-April this year, or for a maximum period of three months.
Earlier, in an unprecedented step on July 4, Rao had summoned Deshmukh and ordered him to ensure that all results are declared by July 31, which was extended, but still many results remained pending, and several new deadlines kept coming.
Late in September, the Governor had sought Deshmukh's resignation failing which he could face the possibility of getting sacked.
Directly intervening, the Governor had in July appointed an independent officer to monitor the results' progress, report daily and ordered Deshmukh to set up a "war room" to ensure declaration of results on time and submit a daily progress report to Raj Bhavan.
The measures, however, failed to produce the desired results.
Meanwhile, agitations have been continuing against the university and Deshmukh, including the latest one on Tuesday when the aggrieved students staged a dharna at the Kalina Campus.
With IANS inputs