Railways to employ bouncers to help commuters get into upcoming AC locals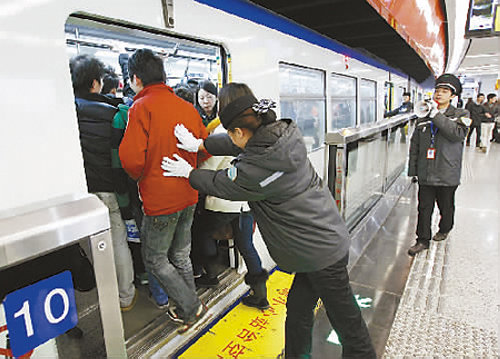 For the first time in its history, the railways will employ bouncers on platforms for crowd management and to ensure smooth entry and exit of passengers in the upcoming air-conditioned local trains.
Authorities expect heavy demand for AC trains and are worried about crowd, and sources said personnel from the Railway Protection Force (RPF) may also be roped in for crowd management.
Japan's suburban network has similar 'helpers' who are around to help doors close during peak-hour rush.
The first fully AC electrical multiple unit (EMU) rakes arrived in Mumbai on April 5 and are currently in the Kurla car shed. CR plans to complete trial runs with passengers before the monsoon.
The average halt of the train is 20-30 seconds. In an AC train, commuters will have to alight or board the train only when it is static, and the train cannot move unless the door is closed.
The bouncers will ensure that commuters get in the train quickly and the door is closed so that the train can leave in a stipulated time.