Teen assaults friend for leaving him out of a movie plan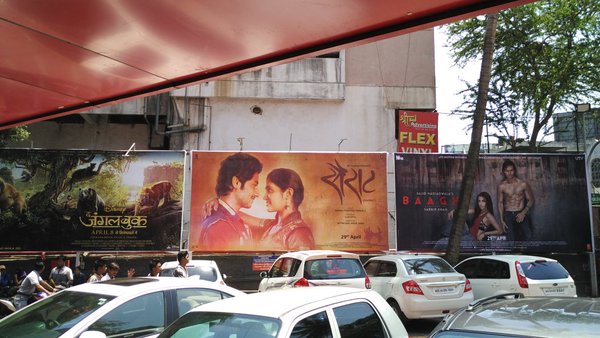 Local Press Co 5-point Snippet
1. A teenager assaulted 22-year-old Monty Shinde on Saturday after the latter booked movie tickets for the Marathi movie 'Sairat' but failed to include him.
2. The 16-year-old, who had just finished his S.S.C exams, overheard Shine and his friends making a plan for the movie. He asked them to include him for the plan, but since Shinde and his friends were older, they didn't take him seriously and booked tickets only for themselves.
3. Furious over being left out, the teenager confronted Shinde while he was on his way to the theater. After a minor argument and pushing around, Shinde decided to ignore him and head for the movie. That's when the teenager grabbed a iron rod from a nearby shop and hit him on the head.
4. Shinde's friends rushed him to the hospital where he received stitches on his head.
5. Later, Shinde filed a complaint against the teenager at Hill Line police in Ulhasnagar. The police have arrested the minor and sent him to a remand home in Bhiwandi.