Woman's lie gets lover killed at the hands of her husband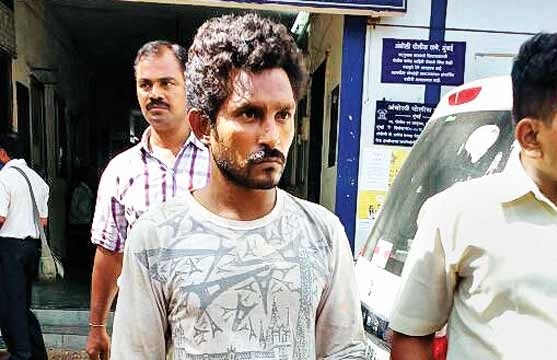 Local Press Co 5-point Snippet
1. Amboli police, on Thursday, arrested a 37-year-old man for killing his friend after his wife accused him of eve-teasing.
2. The accused, identified as Tej Bahadur Maurya, resided in Jogeshwari and was a labourer by profession. On Wednesday night around 9:30 pm, while he was on his way home, he noticed his friend Rajesh Singh (25) talking to a woman in the lane opposite Infiniti Mall, Andheri.
3. When Maurya went closer to find who his friend was talking to, he noticed that Singh was talking to his wife. Upon seeing Mourya, his wife began shouting and accusing Singh of eve-teasing.
4. In a fit of rage, Maurya picked up a knife and stabbed Singh multiple times. Shopkeepers from the nearby area informed Amboli police about the incident. But, by the time they reached the spot, Singh had succumbed to the stab wounds.
5. The cops booked Maurya for murder and took him into custody. During investigation, they found that his wife was actually having an affair with Singh. She accused the deceased of eve-teasing after her husband had caught them red-handed.