Biopic on Sanjay Dutt incomplete without me: Salman Khan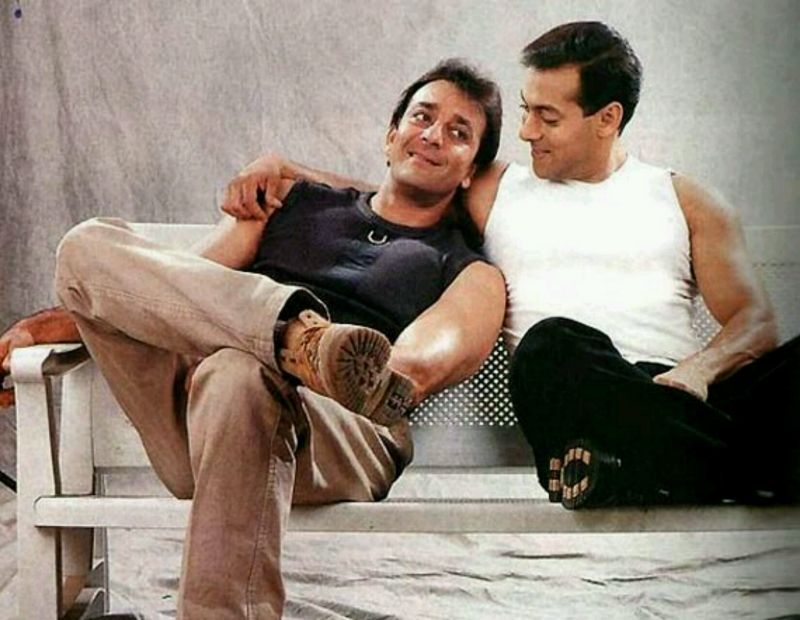 Bollywood superstar Salman Khan recently said that a biopic on Sanjay Dutt won't be complete without him. The 'Sultan' actor and Sanjay Dutt have been friends for decades and stood by each other through thick and thin.
Not that director Rajkumar Hirani is making a biopic on Sanjay Dutt with Ranbir Kapoor essaying Dutt's role, Salman was asked about the biopic and whether one can expect to see him in it at a recent event. To which, the actor replied, "It will not be complete without me being part of it."
Recently, rumour mills were abuzz claiming all was not well between Sanjay and Salman after the formers release from jail. Reportedly, Salman had asked the 'Khalnayak' actor to employ his manager, who hiked his fee leading to a decline in offers.
Sanjay Dutt and Salman Khan have worked together in films like 'Saajan' and 'Chal Mere Bhai' in the past.
When questioned if there will be a biopic on him in the recent future, the 50-year-old actor candidly confessed, "See, my life is very boring aur boring life par koi biopic banti nahin hai. Meri biopic ke andar bahut sare log mar jaayenge yaar."
"I will never give permission to anyone to make a biopic on me because for that one will have to write it down and the only one who can write it down is me or my brothers or my sisters…that too at some bits. They also don't know everything. And no actor can play my role," he added.
On the professional front, Salman is all set to make his Marathi debut with 'Shivaji', produced by Ritesh Deshmukh.