Fadnavis signs up as 'Decision Maker' on Change.org: Will engage with citizens, respond to issues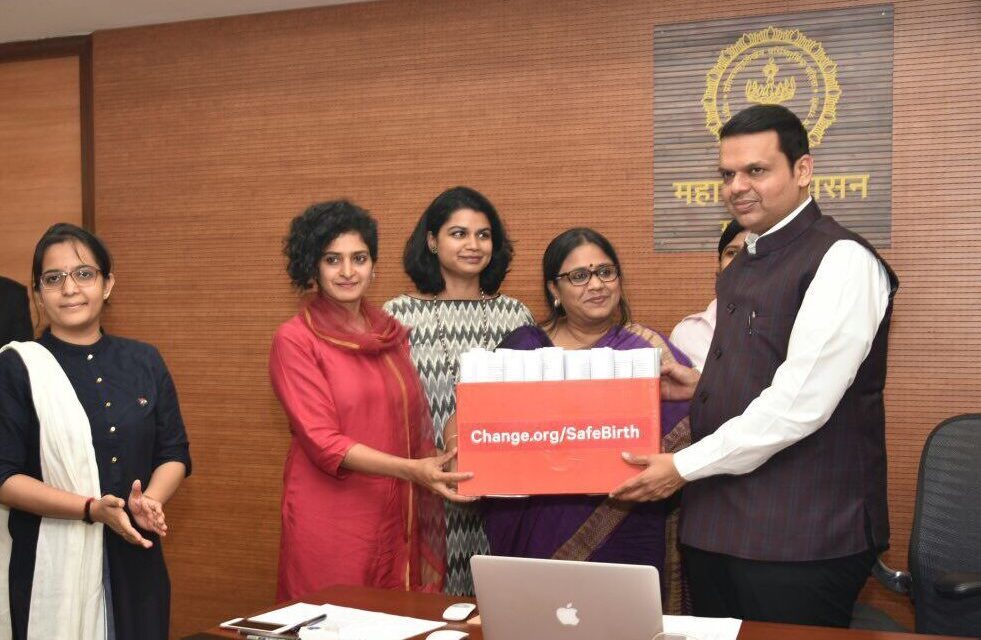 Maharashtra Chief Minister Devendra Fadnavis has become the first CM in the country to sign up as a verified 'Decision Maker' on the global social change technology platform, Change.org.
The initiative will give him a chance to engage directly with citizen issues and campaigns.
Fadnavis launched his official decision maker profile on Change.org yesterday in the presence of executives of the petition website and social campaigners.
On the occasion, Fadnavis received a petition Mumbai-resident Subarna Ghosh, who has started a campaign, asking the Maharashtra government to look into high rates of C-section (surgical) deliveries in the state.
A decision maker (DM) feature on Change.org allows a leader to publicly respond to citizens on issues of public interest.
This feature is being used by leaders across the world to demonstrate transparency and build trust by engaging directly with citizens on the website, said Preethi Herman, Executive Director of Change.org India.
Fadnavis has now joined a global league of elected representatives who use Change.org to engage with citizens and their campaigns, Herman said.
Prime Minister of Australia Malcolm Turnbull, French President Emmanuel Macron, mayors of some the worlds largest cities, including London, have been using Change.org to understand and engage on citizen issues, she said.
In India, Union Minister for Women and Child Development Maneka Gandhi is a decision maker on Change.org. Fadnavis has become the first chief minister in the country to join the platform, she said.
"The people of Maharashtra are increasingly raising their concerns through petitions on Change.org. Through the chief ministers decision maker page, we hope to facilitate an official and effective dialogue between him and the people of Maharashtra on issues that concern them," added Herman.
Change.orgs DM feature gives leaders a tool to openly discuss issues concerning citizens and solve their problems. People communicate concerns to leaders via email, online feedback forms, phone calls and social media, said a statement issued by the technology platform.
"We have always been proactive and responsive because we believe, as a government, we need to not just be responsible but also responsive.
"For any petition that comes on Change.org that is related to the Government of Maharashtra, we will always be on the side of people. We will be proactive and take decisions as early as possible," the statement quoted Fadnavis as saying.