Naseeruddin Shah takes a dig at Anupam Kher over Kashmiri Pandits issue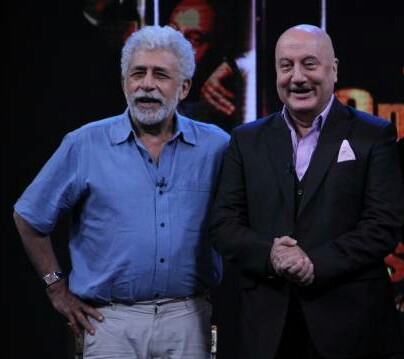 Local Press Co 5-point Snippet
1. Veteran actor Naseeruddin Shah, who was in Delhi to promote his recently released movie 'Waiting' on Friday, took a dig at fellow actor Anupam Kher, which resulted in a war of words between the two.
2. Shah said, "A person who has never lived in Kashmir has started a fight for Kashmiri Pandits. Suddenly, he became a displaced person." The statement was clearly aimed at questioning Kher's intention behind the campaign for Kashmiri Pandits.
3. No sooner the message reached Anupam Kher, who has always been vocal about his support for Kashmiri Pandits, the actor took to his micro-blogging account and posted a tweet that read, "Shah Saab ki Jai Ho. By that logic NRIs should not think about India at all."
4. Last month, Kher had urged the BJP-led government to build 'first smart city' for the displaced community in Kashmir Valley. He also said that he felt Article 370 (which prohibits Indian citizens from other parts of the country from purchasing land or property in the state) should be abolished.
5. However, Naseeruddin Shah, later, denied making any such comments on his colleague Anupam Kher and called it 'mis-reporting'.