TRAI launches app for users to complain about spam messages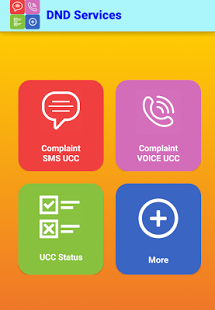 Local Press Co 5-point Snippet
1. The Telecom Regulatory Authority of India (TRAI), on Wednesday, unveiled a Do Not Disturb (DND) mobile application through which users can file complaints about unsolicited commercial and promotional communications.
2. While unveiling the app at a press conference, TRAI Chairman R.S. Sharma, stated, "It is called DND Services. It is available on Google Play and Mobile Seva app store now, and soon will be available for Apple's iOS. It is done keeping in mind consumer interest. It will make the complaining process easier."
3. TRAI is also attempting to reduce the problem of call drops in the country by tightening the rules for telcos. A report, released by the telecom watchdog yesterday, studied the call drops in Delhi and found that most telecom service providers failed to meet the call drop rate threshold of less than two percent.
4. According to the TRAI report, Vodafone and Reliance were the only service providers who passed the call drop rate threshold.
5. The organization also rekindled the debate on net neutrality on Monday after it issued a pre-consultation paper seeking views on the matter from stakeholders.
You can download the DND app here