Sachin Tendulkar donates entire 90 lakh salary drawn as Rajya Sabha MP to PM's Relief Fund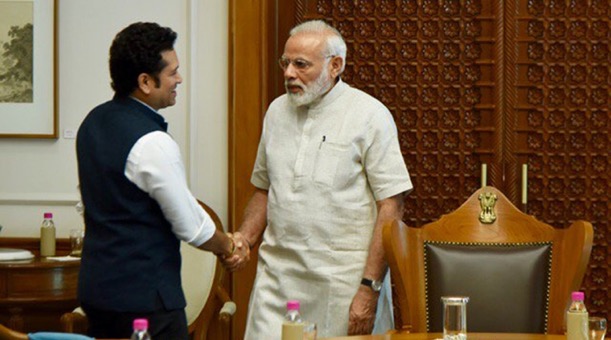 Cricketing legend Sachin Tendulkar has donated his entire salary and allowances earned as a Rajya Sabha MP to the Prime Minister's Relief Fund. His Rajya Sabha MP term ended recently.
Over the last six years, the veteran cricketer has drawn nearly Rs 90 lakh in salaries and other monthly allowances. The entire amount was donated towards the PM's relief fund.
The gesture was acknowledged by the PMO, which issued a letter stating, "Prime Minister acknowledges this thoughtful gesture and conveys his gratitude. These contributions will be of immense help in providing assistance to the persons in distress."
According to data released by Tendulkar's office, he has claimed to have sanctioned 185 projects across the country with Rs 7.4 crore out of his allocated Rs 30 crore being used for educational and related structural development, including building and renovation of classrooms.
Tendulkar also adopted two villages under the Sansad Gram Adarsh Gram Yojana Scheme, including Puttam Raju Kandriga in Andhra Pradesh and Donja in Maharashtra.
While the former captain was criticised for his abysmal attendance record in the past, he was praised for the sensible utilisation of the Members of Parliament Local Area Development Scheme (MPLAD).
Most recently, Tendulkar had sanctioned Rs 40 lakh from his fund to reconstruct a dilapidated school building at Drugmulla, in north Kashmir's Kupwara district.
Earlier, he had sanctioned Rs. 15 lakhs for the development of infrastructure and water supply equipment for police training institute in Tasgaon city of Sangli district, Maharashtra.